Handbag Tazones Pink
150,00€
Shoulder bag with shoulder strap.
Made of very soft, light, excellent quality cowhide combining smooth and carved pink leather (inspired by the fishermen's nets).
10 in stock
Categories: Handbags, Leather Handbags
Tags: Bolso, fashion, handbag, handmade, hecho a mano, hecho en España, leather, lujo, luxury, luxurybag, made in Spain, made with love., piel, vacuno
Beige cotton fabric inner lining with zipped pocket.
The bag closes with a metal magnet.
Nickel colored metal parts.
Adjustable shoulder strap with cuff links.
"Cristina Gallardo" metallic logo on the front part of the handbag.
Fully manufactured in Spain.
Size: 30x12x29 (LxWxH)
Shoulder strap: 94×2 cm
Inside leather label "cristina gallardo Hecho en España".
Productos relacionados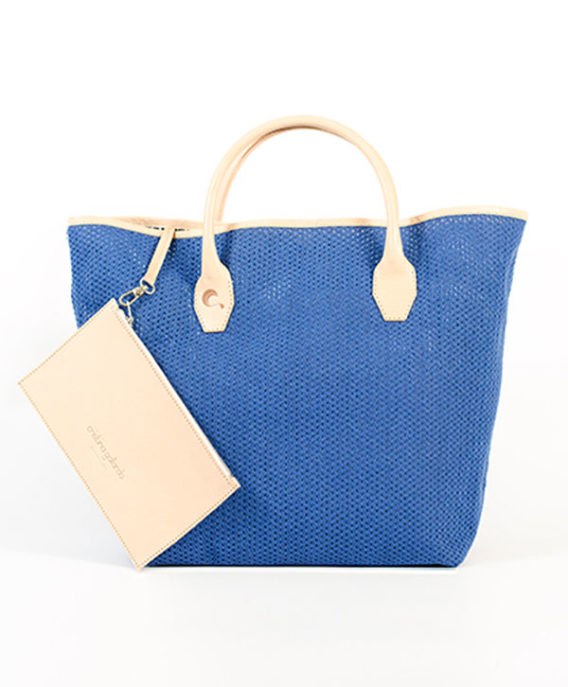 Rated 5.00 out of 5
Shoulder bag, although it can also be used as a handbag. Made with blue cotton mesh fabric (inspired by fishermen's nets) and beige leather cowhide handles.
It has a beige leather need with metal zippered interior where "cristina gallardo Made in Spain", is heat-engraved and attached to the top of the bag by a strip of leather and a carabiner hook.
Nickel colored metal parts.
Wooden decorative anchor painted and placed on a bag handle attached by a cotton rope.
Logo of the signature "Cristina Gallardo" etched in the right handle of the bag on the front.
Size: 46x20x42 (LxWxH)
Fully manufactured in Spain.